Computer Consultants – Sacramento CA
About Our Business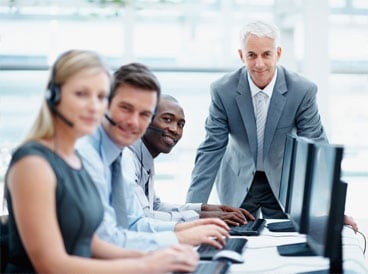 Capital Network Solutions, Inc. (CNS) is a unique IT management company dedicated to offering an unrivaled level of service and support to its clients, specifically for small to medium-sized businesses. We've been working as Computer and Network Consultants in Sacramento, California for over 25 years, with the primary focus of the business specializing in IT Support, outsourced Help Desk and Cloud Computing and services. In that time, we managed to build strong relationships with our clients. We also provide managed IT support services such as Backup services, Anti-virus, Patch management, Spam protection, Network Support, Network monitoring and security, Server Support, as well as Incident tracking. And even more notably, our managed IT services allow you to turn your flair and attention to running your company, and to use technologies to produce real value (instead of just struggling to keep the network operating).
We're a leader in communication and collaboration technologies, including advanced network engineering, business analytics, reporting and database services all designed to help you achieve business success. We've undertaken projects in strategic technology planning and troubleshooting problems that our clients encountered and transitions within other companies' IT department. We can always help a business use their computers better, but we've learned no one solution fits everyone and specialize in adapting the right services for each customer.
At CNS, we believe every company can succeed. The primary focus of our business is on delivering technology solutions faster and smarter so you can concentrate on what you do best. Our time-tested, hands-on network design strategies are established to create a network environment that is stable and productive. Our techs have over 100 combined years of experience in the computer industry as Computer and Network Consultants in Sacramento, California. We have qualified IT specialists with knowledge in all forms of hardware support, networking, software development, IT architecture, and other related areas. If your business needs computer IT support that is reliable, competent, resourceful, affordable and highly responsive to your needs, you can contact us for a consultation.
IT Support Services – Sacramento CA Review Sites
Proudly Serving
We proudly provide IT Support Services in or around the following areas in the California region: Sacramento, Roseville, Granite Bay, Rocklin, Rancho Cordova, Elk Grove, Davis, West Sacramento, El Dorado Hills, Auburn. Please contact us if you are in a nearby area that you do not see listed and we will be happy to assist you.