Computer Support & Services – Sacramento CA
About Our Business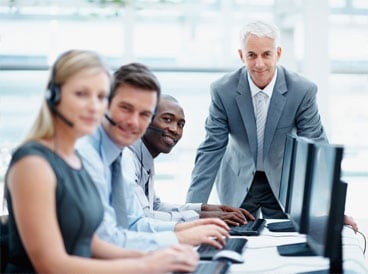 Are you looking for a single stop shop who can offer critical yet affordable network support to your small business? Want to ensure that all your sensitive business data is getting backed up properly at regular intervals? In search of a reliable IT service provider who can take care of your, IT needs so that you can concentrate on your business? Your search ends with us. We are Capital Network Solutions, Inc. – the leading network services, computer support and IT consulting company in Sacramento, California.
Since 1989, we have been helping hundreds of small and medium-sized businesses like yours to increase your bottom line by providing affordable, effective and efficient IT support. We specialize in professional network support to our clients with a focus on turn-key projects like the implementation of a full network for the entire business operations. We have the right mix of resources to provide end to end network services to you. While our experienced network engineers help you in the design of the networks, our well-trained implementation team implements the solution at your place and our highly skilled support service personnel assist you with the maintenance.
We also offer managed IT services to you if you think that you cannot afford a separate IT department of your own. Depending on your specific requirements, we can tailor a solution just for you so that you receive enterprise-class benefits at affordable rates.
By engaging us, you get unlimited help desk support. Multiple support channels ensure that you can reach us at any time without hassles. We also specialize in providing critical on-site support to resolve any issues that we cannot close through our typical help desk support. Therefore, you get greater flexibility in terms of maintenance of your critical IT resources like network routers, servers and firewalls.
We guarantee that we can provide high quality and reliable IT services with our knowledge and experience of networks, server support and backups, patch management and security services. When you entrust the backbone of your business into our competent hands, there is no doubt that you will achieve all your financial goals with greater efficiency.
IT Support Services – Sacramento CA Review Sites
Proudly Serving
We proudly provide IT Support Services in or around the following areas in the California region: Sacramento, Roseville, Granite Bay, Rocklin, Rancho Cordova, Elk Grove, Davis, West Sacramento, El Dorado Hills, Auburn. Please contact us if you are in a nearby area that you do not see listed and we will be happy to assist you.