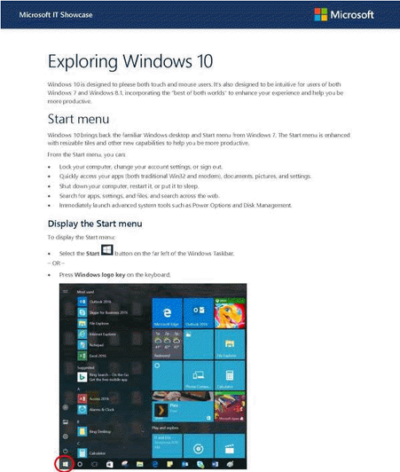 Windows 10 is designed to add functionality on a familiar platform that will boost employee productivity and ensure an excellent experience for all of your end-users.
It's one way that your employees can get more from their modern devices.  By combining the most up-to-date technology and user-friendly operating system with the flexibility of a modern workplace, you can increase productivity throughout your small or mid-sized business.
Click the link below to download an infographic showing some of the new features of Windows 10, including the start menu, the search bar and Microsoft Edge, a superpowered web browser that integrates with Cortana.
At Capital Network Solutions, Inc., we can help you adopt and implement Windows 10 and get the most from the new solutions that are available within it.  Contact CNS today at (916) 366-6566 to learn how we can help you get the most from your devices.