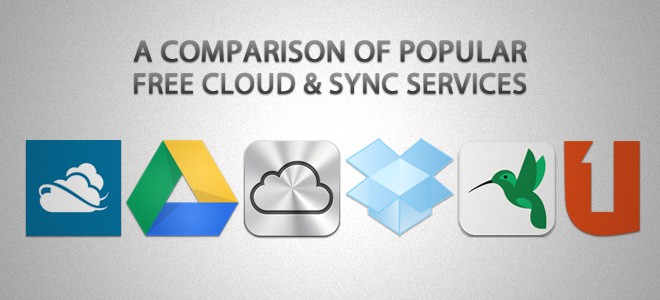 As more and more business is conducted electronically, it has become increasingly important to secure your online data storage. While this can be one of the most important decisions a company or consumer can make, it's also a decision that frustrates many people.
After all, there are countless options available, and unless you happen to be a tech guru, trying to navigate their differences can make your head spin. In order to help simplify this decision, we've put together this comparison of some of the top data storage options currently on the market.
Geared towards the business crowd, Box.Com offers data storage and sharing across a wide variety of media. Whether you need to access your information on a tablet, cell phone, or desktop PC, Box.Com has you covered.
Beyond that, they also allow granular security rights and encrypted access, so you have total control over who has access to what, and they also allow comment posting and online previews.
This makes Box.Com one of the most comprehensive options out there; the downside to that, unfortunately, is that they charge accordingly. Their business plans start at $15 per user per month (for 1000 GB storage), while their "Enterprise" package runs for $35 per user per month (but you do get unlimited storage).
If you need control and customization, and you're willing to pay for it, then this service could be useful. However, you can get many of the same services from other services, without having to pay the same premium price.
Another service geared primarily towards business customers, Citrix Sharefile also features granular file access and secure encryption, but at a lower cost than Box.Com. You also get multi-platform support from Citrix, making it a viable option regardless of your preferred device. They provide the traditional hosted model, but for the enterprise space they also license the product for hosting the application and data internally. Just like Box.com, document previewing and editing is also supported, making this a versatile option.
The service does have one sizable flaw, however, and that's the supported storage capacity. With many of their services, you'll be limited to file sizes of 2 GB, which could be an issue for some business owners.
Offered as part of Microsoft's Office 365 program and through a personal Outlook.com account, their OneDrive (formerly Sky Drive) can be attractive for business and personal use alike. It's a very flexible service, syncing with PCs and Macs (as well as Android, iOS, and Windows phones). Another big strength of the service is that it allows Microsoft based files to not only be previewed but also edited online with the web edition of Word, Excel and PowerPoint all from a web browser. Much like Google Docs offers.
OneDrive does allow granular security control, but offers data encryption only in-transit (and not at rest, like some other providers). You can also collaborate with other users remotely.
However, it is a low-cost option, and even offers 7 GB of free storage (plus 7 GB extra if you enable photo-syncing on a mobile app). While maybe not the most powerful option on the block, the value and versatility will appeal to many of those in need of an online storage solution.
With Microsoft marketing towards businesses and consumers they are a powerful player.
A popular option for consumers, Dropbox's chief strength is its simplicity. Because it's so easy to figure out and implement (and because it offers multiplatform support), anyone can get started with cloud-based storage with Dropbox.
It's also one of the more affordable options, with prices ranging from free (for 2 GB) to $49.99 a month (for 500 GB). If you're a small business owner looking to use Dropbox, you can get 1 terabyte for $795 a year for 5 people (and an additional 200 GB for $125 for each user past the initial 5).
Where it fails to shine, however, is in its lack of encryption. This could be a deal-breaker for many, especially when coupled with their limited editing features. If you're just looking for a cheap and easy way to get your data in the cloud, though, Dropbox could work.
Reserved exclusively for Apple users, the iCloud can be a must-have for anyone using an iPhone, iPad, or similar device. However, beyond backing up those products, you might find its use limited.
Because of this, it's targeted primarily towards consumers, and as a result it's one of the lower-priced options on the market. You won't get much in the way of security, but if you're just looking to preserve the pics, apps, and info on your Apple products, you'll want to look into the iCloud.
The Right One for You
All of these options have their strengths and drawbacks, and you'll likely have to make some sacrifices if you go with one of the options on this list.
If you're looking for a "Goldilocks" option, though, consider consulting with Capital Network Solutions to help you make the right decision. Whatever you decide, it's critical to find a safe and effective storage provider. After all, there's nothing more costly than losing your information.