Managed IT Services
Imagine the value of a fully staffed IT department at a fraction of the cost. Our Managed Support Services provides a solution tailored specifically for small to medium-sized businesses that wish to focus on their core business without the distraction and added costs of managing an IT department. Outsourcing with Capital Network Solutions for your IT services enables you to receive enterprise‑class benefits at an affordable rate.
With our premier network support service Managed IT you leverage the knowledge and experience of IT experts who possess a thorough understanding of networks, server backups, patch management, network monitoring, network security and more. Our dedicated staff utilizes the most advanced remote monitoring and asset management tools available. Managed IT proactively monitors and manages your network to protect and defend against hackers, viruses and spyware while ensuring uptime, productivity and efficiency.
For immediate support with a technical issue or inquire about new services, please contact us at (916) 366-6566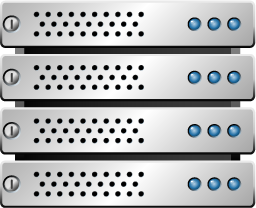 Backup Services
CNS offers innovative backup services for all our clients. Our standard backup service includes local backup (to a device stored at your office) & Offsite Backup (a copy of all your data is transmitted and stored at our data center). The combination of both allows for instantaneous restores, as well as the peace of mind that comes from data redundancy. We can guarantee the quality of these backups by using the most up to date software solutions VMWare Veeam and Storage Craft Shadow Protect.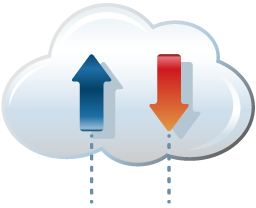 Patch Management
Ensuring that the latest software updates, particularly security updates, are applied quickly and consistently across an enterprise—small, medium, or large—has become an increasingly important part of system management and security. CNS prides itself on improving and simplifying the patching experience to help customers keep all of their systems protected and up-to-date. We provide a consistent, repeatable process, reliable auditing and reporting, and effective change control that drastically reduces the level of uncertainty and risk throughout your IT infrastructure. CNS's effectiveness can guarantee increased protection of intellectual property, reduced downtime and costs associated with non-availability of systems and applications and reduced data loss due to destructive viruses or information security breaches.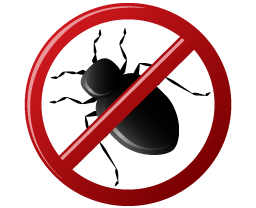 Anti-Virus
With the sophistication of technology comes the sophistication of malware and viruses. Every year we see new viruses and malware that are designed by individuals who are looking to steal personal information, commit fraud, or simply ruin your day. Antivirus and anti-malware programs are designed to provide complete protection for your PC, as well as your networks. We have chosen amongst all of the available options to protect our client's systems with ESET Enterprise Antivirus Software. It provides compressive protection against all the different kinds of Malware. ESET is specially designed to minimize the risk to your computer by scanning, reporting, and removing found viruses and malware. This proactive management helps to minimize downtime and lessen the strain caused by a virus infection.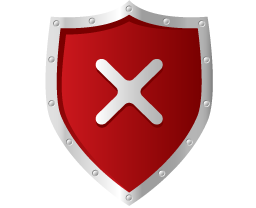 Spam Protection
Fast, efficient communication is one of the most essential tools for running a successful business. While the benefits of email are undeniable, if you're not adequately protected, you are leaving your business vulnerable to online attacks including spam, phishing, viruses and malware. With Email & Spam Protection from Capital Network Solutions, your business can enjoy a reliable email system without being exposed to the safety threats associated with email.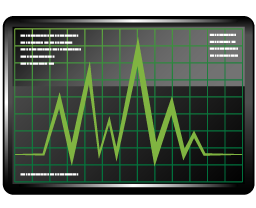 Monitoring
We proactively monitor our clients' IT systems and carry out maintenance in the background without causing disruption. This allows us to preempt any issues and address them before they become a problem for your business and employees. A proactive approach to IT Support keeps productivity high as it prevents downtime which can be very costly for your business in terms of lost revenue, loss of reputation and labor costs while employees cannot work.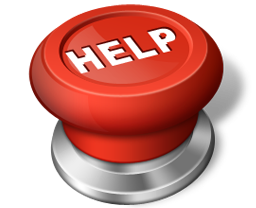 Help Desk
In addition to supplying a collection of reliable, cost-effective services, CNS works in partnership with their clients to help them achieve their goals through the effective use of IT. We specialize in maintenance and support and offer regular on-site visits, impartial consultation and effective application support. CNS offers managed services to small to medium-sized businesses. Contact us today to see how these services can help improve the profitability of your company.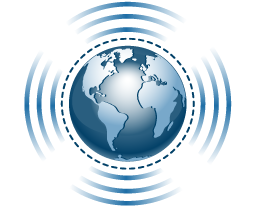 Consulting Services
Do you want to spend your time growing your business? Or would you rather spend your days crawling under desks trying to find the magic cable that will make your computer work, your IT bugs disappear, your server start working at warp speed and your printer function properly? CNS offers all the IT support that you'll ever need. No matter what area your business is in, you need cost-effective, reliable and rock-solid IT to keep the show on the road. And you need the infrastructure, software and scalable capability that means that you'll be in the same great shape down the line.
When approached by local Sacramento small business owners looking for IT support, we often hear questions and remarks like these: "How much would it cost me to have IT support services? We are just calling companies to find the lowest price on tech support. If you are not the cheapest, we need to find an IT company that is." While the desire to limit your IT support budget is understandable, this is not the most effective approach. It is like asking how much a car costs without considering all the variables.
Harvard Business Review shows 99% of businesses surveyed plan to implement analytics and AI, but only 30% have succeeded. With Microsoft Azure, Capital Network Solutions, Inc. accelerates the transition, enabling you to use Microsoft Power BI and Dynamics 365 to get the deep insights you need to fuel growth.
In the 125 years that Michelin has been in the tire game, the company has never stopped innovating. Watch this video to see how Michelin harnesses the power of Microsoft Dynamics 365 for Field Service technology to serve customers in game-changing ways: at home. Talk about a transformation.
Telephone Support
916-366-6566
Office Hours
CNS's Regular Business Hours are Monday to Friday, 7 a.m. to 5 p.m.
We are closed on all major US holidays. Emergency after-hours support is available by calling our support line.
Email Support
If you have a support request, please email us at help@cns-service.com
Please note that this mailbox is only for support requests and only gets monitored during regular business hours.
Remote Assistance
If you are an existing client, please submit your support requests through our Client Login Portal. If this is an emergency that cannot wait until the next business day, we do offer after-hours support for existing clients. Many after-hours needs are simple or can be worked around until the next business day. If there is a situation regarding your network that is an emergency and cannot wait until the following business day, Capital Network Solutions, Inc. is here for you.
Need immediate network or server support?
Please call 916-366-6566 or fill out a Help Desk ticket.
In addition, we have strategically partnered with the industry's top vendors for computer networking and network security. Through our strategic alliances we can leverage vast amounts of knowledge, enabling us to quickly get to the root of all your network and server support needs.