There are a lot of significant changes going on right now in the IT industry. Perhaps the most exciting change is the development of virtualization –specifically cloud-based services. These developments are fundamentally changing the way we store and access data, are already proving that they offer a significant competitive advantage over traditional on-site IT infrastructures. As a result, on-site servers are becoming increasingly uncommon, and are getting replaced by cloud-based servers.
I got into the IT industry three decades ago. During this time, the industry, along with the technologies that run and define it, has changed dramatically. However, through all of those changes, there has been one constant rule that I have always made it a point to remember.
"The primary goal of any IT service or component is to improve how a company operates while simultaneously fading into the background."
Our clients do not want to spend time and energy figuring out how to make their servers and devices work, and they certainly don't want to spend hours at a time on the phone troubleshooting.  What they want is an IT infrastructure that makes their business better with as little hassle as possible. While the increasingly complex systems and services available in IT are great at improving efficiency and productivity, they can also be overwhelming for business owners whose primary concerns are not servers and computers, but profit margins and business strategy. This is why CNS has updated its focus. Today, our goal is to help our clients understand why they need technology, and how those technologies make their lives better and their businesses more profitable. To do this, we want to take over every aspect of your IT infrastructure, so you have one number to call when you have any questions or need IT help of any kind.
Unlike many other IT companies that charge for each service they offer, we offer a flat rate that provides you with everything you need, without worrying about how much your IT expenses will be month to month. For a fixed fee, we provide a help desk, engineers, and consulting. By keeping you in the IT loop, you know what services you have, which services are available to you, and what industry experts predict will be available six months down the line.
Because we are utilizing this fixed fee model, our only concern is getting you the best possible product or service for your company's unique challenges. If you need a service we don't directly offer, then we want to help you find the ideal solution, regardless of whose product it is.
We have been able to update our business model in large part thanks to virtualization and cloud-based services, which is why those services are so exciting. We have been preparing for this change in the IT industry for years, which is why we now have a fully operational data center. This data center effectively serves as Capital Network Solution's cloud, and it has hundreds of employees, all of whom are proactively working to ensure that our client's data is secure, and working at 100%.
I want to conclude with what I see as the ultimate vision for Capital Network Solutions, and why we have invested so heavily into virtualization and cloud-based services. All too often, I speak with new clients who were completely and utterly frustrated with their previous IT company. It might be a multitude of problems with their devices or servers, or just an unresponsive help desk that was always throwing a wrench into the company's operations. What we have found is that, far more often than not, the problem is either that their client's old provider did not have the expertise and IT infrastructure to serve the client properly, or they had a woefully understaffed help desk.
At CNS, we are continually doing everything we can to stay in front of technology, and to be knowledgeable about cutting-edge developments as they happen – even when those developments won't be useful for our clients for years. At the same time, our data center gives us the raw power and infrastructure to ensure that we can adapt to the evolving IT industry. Just as important, however, is the fact that our help desk stays heavily staffed, and I am proud to say that when a client calls in, they get to speak to an actual engineer right away.
I know I speak for everyone at CNS when I thank you for allowing us to help your business.
Don Thompson
CEO – Capital Network Solutions, Inc.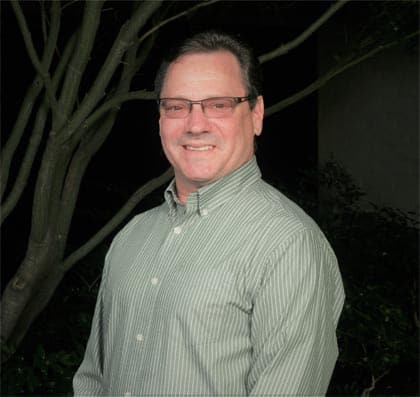 What Our Clients Are Saying…
"The service and people at CNS is great. They have made the transition to the cloud painless. They host and manage our production servers in a data center. The staff is great to work with. They quickly respond to issues that my IT administered or staff may have. I recommend CNS.."
Child Action, Inc.
MJ Boyd
"CNS was referred to us by our CPA's years ago and using them for our technology services has been one of the best business decisions we have made. We have been very pleased with the service that we receive from CNS and have referred them to other business partners. Do not hesitate to use CNS for your technology support. The employees are great to work with and resolve your issues quickly and upper management is quick to jump in and help with any design needs. We really appreciate all that they have done for us."
Mortgage Bankers
Jerry Siebum
"CNS provides outstanding service. We have been using them for years and have a great relationship. They keep our business network running smoothly and protected. They respond to requests quickly and fix our problems on the first call. Upgrading to new technology is seamless. They are a pleasure to work with and I highly recommend CNS."
CA Society of Enrolled Agents
Scarlett D. Vanyi, CAE
For Help Desk or On-site Support in the Sacramento area
Call Us Today at 916-366-6566
Why Sacramento Businesses Choose CNS:
At Capital Network Solutions, we tailor our IT services and support to fit the size and needs of your small to medium-sized business.  Through a variety of cutting-edge and cost-effective solutions, we work together to achieve your business goals.  CNS specializes in proactive network monitoring, infrastructure maintenance and cloud computing.  We also offer remote assistance, on-site visits, C-level consultation and application support.
When you work with CNS, you get…
Unlimited Help Desk and On-site Support

Workstation Setup for Existing and New Employees

Procurement Management

Virtual CIO Consulting

Antivirus & SPAM Filter Subscriptions

Security Patch Management

Server and Network Monitoring

Local and Cloud Data Backups