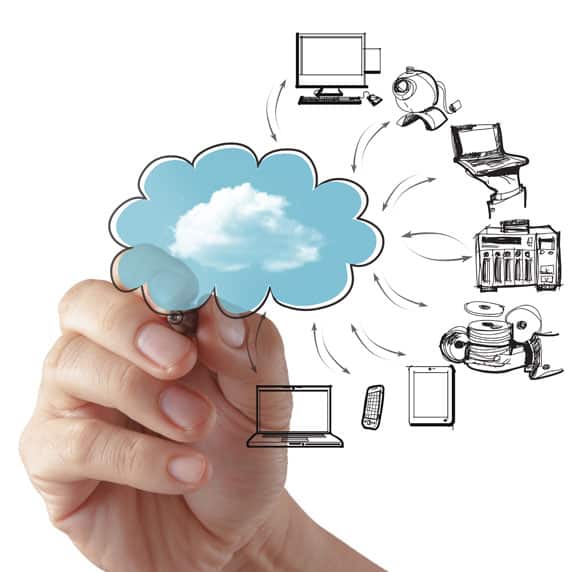 Looking to move to the Cloud?  CNS can help.
CNS' Cloud Hosting Services revolutionize the way your business operates by allowing instant, secure, compliant access to your hosted IT infrastructure from anywhere. All your applications and data are accessible to you from any PC, Mac, or mobile device, online or offline, via a secure connection. Cloud hosting and hosted desktops improve how your business operates and saves money, while also removing the unneeded technological complexities.
Cloud Services are IT services that get delivered to your organization through the internet. Cloud services can replace traditional servers and IT services that your organization uses for its daily business processes. Cloud Services are more flexible and affordable than traditional IT services and will grow with your organization as it matures.
With more than twenty-five years of experience supporting organizations like yours, CNS understands how critical it is that IT systems are available at all times. We also know how costly IT hardware and services can be. That's why we have invested in developing Cloud Services, which are affordable and scalable.
For immediate support with a technical issue or inquire about new services, please contact us at (916) 366-6566.
Need immediate network or server support?
Please call 916-366-6566 or fill out a Help Desk ticket.
At CNS, we take pride in offering you personalized IT support services that are designed correctly for your unique business needs. Our Sacramento-area customers will be able to get everything from on-site support to entirely managed care if they need it. You can trust us to have the most skilled team available to you for each of your needs, and we promise to provide responsive and effective support for all of your needs. Your teams cannot work effectively without skilled IT care, and we can deliver you a customized level of support for your daily needs.