Need dependable and cost-effective IT support for your business?

IT Support Tailored Specifically for Small to Medium Sized Businesses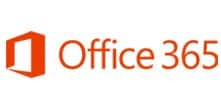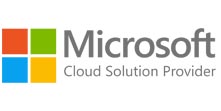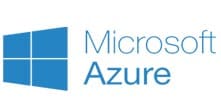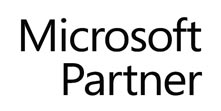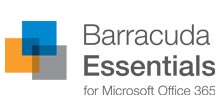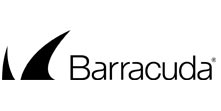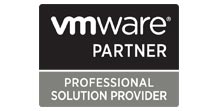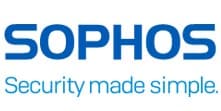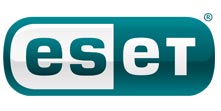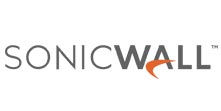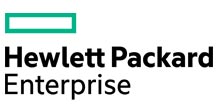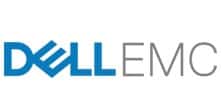 Proven Results From Experienced IT Professionals
120
SECONDS
Call Response Time
90%
TICKETS
Closed Within 24 Hours
98%
CLIENT
Positive Ticket Surveys
CNS Success Stories
CNS provides enterprise-level IT services and support for Sacramento area businesses. But don't take our word for it. Hear what our satisfied customers have to say.
Does your business need better access to IT support? Are you struggling with locating the right IT service for your support needs?
If you answered yes to either of these questions, CNS can help! We are the leading provider of IT support services of various kinds, and we can help your business to operate securely and effectively every day. We know that you might have remote employees, as well as employees, working on-site, and we can provide care for both of these needs.
There are many reasons that we are the best provider for your IT support needs. You will get the benefit of access to experienced teams who know just how to service your every support goal and need. If you are ready to make the change to an improved and more effective IT support service, we are here to take care of you!
Why You Should Choose CNS to Handle IT Service Needs For Your Business?
There are so many benefits to having CNS on your side for your IT support needs. We know just how to take care of your business, and we offer custom solutions that will suit your business workflows perfectly. From checking on the security of your network, and call-center support, you can trust us to provide the IT care that you require every single business day.
24-Hour IT Help Desk Support For Businesses
When you work with us as your IT support partner, your employees will get access to a 24-hour support desk staffed by expert technicians. You can count on our service and support teams to provide the right solutions as needed for things that crop up and slow down workflows. No more waiting three or four days for someone to provide a simple solution to a problem. When you work with our teams, you will get prompt assistance at any time of the day.
Our support team also employs experts in unique support requirements, which means that incidents that cannot be resolved by the first tier of support can be escalated to a skilled unit that is intimately familiar with the asset in question. When your computers, devices, and network are not working correctly, you are not making money, and you cannot count on your security protocols to be in place. We take this part of our support commitment very seriously, and we will never leave you hanging when you need help.
On-site IT Support That is Prompt and Personable For Businesses
Not everything can be fixed over the phone, and we make sure that our call center is backed up by caring and skilled customer service experts that can come to your business to provide support in person. When you need someone to take care of an issue that requires an on-site visit, you will be able to count on us to provide this secondary level of support.
No matter what size your business is, we can offer you the customer care that is needed to get issues resolved promptly and effectively. Our on-site techs will make it easy for you to get the help that you need without issue, and you will love that you can trust us to engage with you professionally and promptly whenever there is a need for this kind of care.
CNS IT Services Offer Same-Day Field Tech Support For Your Business
Not every issue can be resolved over the phone. When you have an issue that requires someone to come take a look at a device, or a problem, we can dispatch a technician to care for your needs right away. You will not have to wait long to get the support and help that you need so that your business workflow is not interrupted for any longer than is necessary. There are so many reasons that you might need to have someone come take a look at your situation in person, and we have a team of skilled techs who are on-call to do just that.
No Surprise IT Service Fees and Costs For Businesses
You have made a service agreement when you sign up with CNS that will not change over time or be filled with surprise fees and costs. Our pricing is transparent and fair, and you will never have to worry about calling us out to help you on-site or contacting us over the phone for fear of surprise bills coming in the mail. You are paying for our support when you sign up for us to be your IT support partner, and we will not charge you extra for the services that are detailed in your contract.
Fair and transparent pricing means that you can trust us to look after your network and your IT support needs. No one should work with a company that they cannot trust to provide the care that has already been paid for, and we make a commitment to our customers to deliver on the terms of our contract without unpleasant surprises.
Network Security Services For Businesses
When you choose to work with us for your IT support needs, you will have the option to work with our skilled network security team. These experts can help you to test your network and look for weaknesses, and they can provide network security solutions that keep your business ahead of the curve. No more data breaches, worries over cyberattacks, or stress about updating and integrating correct firewalls and other network security.
Our network security team is the best in the business, and you will enjoy access to a skilled team of technicians that will keep your network up-to-date and completely secure from threats. We will even make you a custom data breach plan in case the worst should happen. A good defense in cybersecurity is made by taking the time to look for access points and potential trouble spots while also staying abreast of changes to the cybersecurity landscape.
Managed IT Solutions For Businesses
We deliver managed IT solutions that include money-saving assessments and more. You can trust us to help you to streamline your business needs in a variety of ways, and our skill at managing networks and solutions for business needs is second-to-none. When you want to pass the IT management job off to someone who can take good care of you, you have come to the right place. You will save so much money every year by outsourcing this need to us, and we make it simple for you to get the solutions in place that your business has been needing.
There is never any reason that you should suffer every day working with a half-built network or worry about security solutions that you do not have in place. Work with us to get the most out of your network and your daily workflows for maximum efficiencies and cost -savings! Small and medium businesses deserve the same IT support that large companies have access to, We take pride in delivering managed IT solutions that make a significant impact on your daily operations.
IT Services as If It Was an In-House IT Support Team at Your Business Location
You will be assigned your own support team who knows just how to take care of you when you have an issue. Working with employees who are familiar with your business' workflows and IT support arrangements can make all the difference when chasing down quick resolutions for issues. You will save time when you have to call for support, and you can trust the technicians who are sent to your location to know just want needs to be fixed and how to fix it.
Working with a partner that is familiar with your business inside and out is critical to a successful partnership. CNS can take care of your business just like an in-house IT support team, and we consider ourselves your business partner and not just a hired team who works on IT fixes as they crop up.
CNS Guarantees Great IT Service For Businesses
Our various service levels and contract options are clear and easy to understand. You will not need to worry about whether or not you are getting the services that you need, and each of our packages is clearly defined when you are looking into working with us. You can also upgrade or change your service level plan at any time as needed.
When your company scales, changes focus or needs more security, we can help you adjust as needed. You will never find out that your business was exposed to a data breach risk due to a lack of attention within your service contract or a lack of communication on our part. You are working with us to remove the guesswork from the cybersecurity process, and we take this commitment seriously.
Microsoft Certified IT Techs For Your Business
So many of the business assets that you are using are probably Microsoft products. Our teams are populated with Microsoft techs that are certified to work on these products with skill and attention to detail. We keep up with the changing times and make sure that our teams are sent to training as needed to be able to adequately and accurately care for our clients.
We do not employ generalists for every position, and our specialist team members will know just how to resolve any issues that might crop up. Working hard for your needs is a matter of pride for us, and we take the time to deliver the right specialized support as well as the correct customer care for basic needs like password resets and other common daily errors.
Certified technicians are an important part of the process of providing excellent customer care. We take the process of educating and training our technicians seriously, and you will never have to struggle with getting the support that you need when you work with us. We invest in our team so that you can trust them to have the skills that are needed for all of your IT support requirements.
Well-Rounded IT Support Service For Your Businesses
We are your one-stop-shop for all things IT support. From quality network support and maintenance to help-desk and call center care, you can trust us to offer your business the reliable IT support that it needs. There are other companies that might promise you IT support services, but we are unique in that we give you access to the complete care that you really need.
If you do not have an in-house IT team, you need us to take care of all of the IT support that is required for your business to operate safely and effectively. Being unable to access well-rounded care can lead to data theft, security breaches, and issues with work slowdowns that could have been prevented. We will make sure that you never have to struggle with any IT support process in-house that we can do for you.
Being spared the hard work and expense of hiring their own in-house IT team is the main goal of most businesses, and we make sure that you can get the help that you need from our services, no matter how big or small the task. We make sure that your IT support services are carefully customized for your unique business requirements, and we communicate with our customers when we believe that a higher or improved level of support might be needed to attend to your needs.
We can care for businesses that are small as well as medium in size. These different business sizes can require different levels of customer care, and we make sure that our IT support contracts reflect this. When you need to scale your business to meet growing demand, we can scale along with you. The level of care that we offer can also be adjusted to meet specific needs and to work within certain industries.
You are getting a customized care experience when you choose CNS for your IT support needs. We want you to feel like you built your IT team from the ground up yourself, and we are happy to offer you the kind of support that you have always wanted to have access to but could never afford to obtain. Our pricing is affordable, and our team members are the best in the business. What more could you need?
Providing service for over 30 years to the Greater Sacramento area. If your business is located in Sacramento, Roseville, Rocklin, Lincoln, Citrus Heights, Orangevale, Fair Oaks, Rancho Cordova, Folsom, El Dorado Hills, Granite Bay, Auburn, Elk Grove area and are looking for premium IT support & security services contact us today.
In our thirty-plus years in the industry, we have onboarded all types and sizes of businesses to our managed IT plans. Never worry about the health and security of your network again.