Message from the CEO of Capital Network Solutions
A message from Founder Don Thompson about IT security
I got into the IT industry three decades ago. During this time, the industry, along with the technologies that run and define it, has changed dramatically. However, through all of those changes, there has been one constant rule that I have always made it a point to remember.
"The primary goal of any IT service or component is to improve how a company operates while simultaneously fading into the background."
Our clients do not want to spend time and energy figuring out how to make their servers and devices work, and they certainly don't want to spend hours at a time on the phone troubleshooting.  What they want is an IT infrastructure that makes their business better with as little hassle as possible.
With Capital Network Solutions, you have one number to call when you have any questions or need IT help of any kind.  In 2020, CNS celebrates thirty-one years in the IT industry.  We've been securing networks for decades, but if you follow the news, you know that cyber security concerns are at an all-time high.
Security is a business-oriented risk and doing nothing is not an option.
Cyber security is evolving, and at CNS, we're evolving along with it.  Basic measures like firewalls and antivirus are not enough anymore.  Much more needs to be done to protect personal data.
As a small business, what are your next steps?
PENETRATION/VULNERABILITY TESTING – Make sure your systems and data meet today's security standards.
DEVICE MANAGEMENT – Keep your corporate data secure regardless of where it resides.
CYBER SECURITY AWARENESS TRAINING – Educate your employees to identify and thwart security threats.
At CNS, we are constantly expanding our toolsets to combat the threats of today and tomorrow.
If you're concerned about the security of your business network, devices and data, give us a call.
Don Thompson
Founder – Capital Network Solutions, Inc.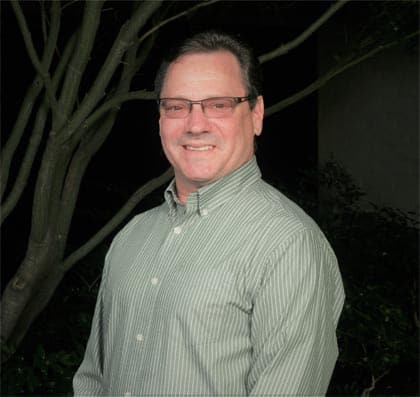 What Our Clients Are Saying…
"The service and people at CNS is great. They have made the transition to the cloud painless. They host and manage our production servers in a data center. The staff is great to work with. They quickly respond to issues that my IT administered or staff may have. I recommend CNS."
Child Action, Inc.
MJ Boyd
"CNS was referred to us by our CPA's years ago and using them for our technology services has been one of the best business decisions we have made. We have been very pleased with the service that we receive from CNS and have referred them to other business partners. Do not hesitate to use CNS for your technology support."
Mortgage Bankers
Jerry Siebum
"CNS provides outstanding service. We have been using them for years and have a great relationship. They keep our business network running smoothly and protected. They respond to requests quickly and fix our problems on the first call. Upgrading to new technology is seamless."
CA Society of Enrolled Agents
Scarlett D. Vanyi, CAE
For Help Desk or On-site Support in the Sacramento area
Call Us Today at 916-366-6566
Why Sacramento Businesses Choose CNS:
At Capital Network Solutions, we tailor our IT services and support to fit the size and needs of your small to medium-sized business.  Through a variety of cutting-edge and cost-effective solutions, we work together to achieve your business goals.  CNS specializes in proactive network monitoring, infrastructure maintenance and cloud computing.  We also offer remote assistance, on-site visits, C-level consultation and application support.
When you work with CNS, you get…
Unlimited Help Desk and On-site Support

Workstation Setup for Existing and New Employees

Procurement Management

Virtual CIO Consulting

Antivirus & SPAM Filter Subscriptions

Security Patch Management

Server and Network Monitoring

Local and Cloud Data Backups