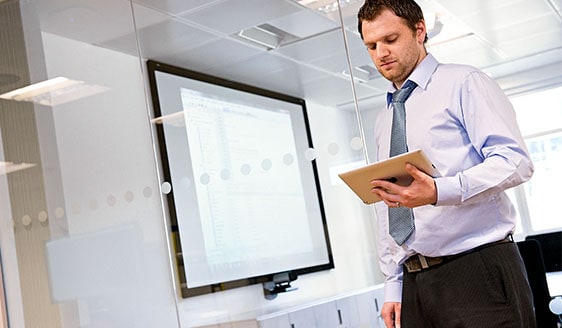 Desktop as a Service (DAAS)
Today's fast-paced business world requires IT organizations to supply tools that allow employees to react quickly to the demands of a competitive environment. Whether they are in the office or remote, employees need safe and secure access to corporate resources. Many organizations protect their highly sensitive intellectual property and customer data by locking down the corporate network and turning to an SSL VPN solution for remote access. This approach extends the secured network to unsecured, remote devices, increasing risk rather than protecting against it. Therefore, many organizations are choosing Citrix XenDesktop to give users fast, secure, remote access to their office apps and desktops from any device.
For immediate support with a technical issue or inquire about new services, please contact us at (916) 366-6566
Telephone Support
916-366-6566
Office Hours
CNS's Regular Business Hours are Monday to Friday, 7 a.m. to 5 p.m.
We are closed on all major US holidays. Emergency after-hours support is available by calling our support line.
Email Support
If you have a support request, please email us at help@cns-service.com
Please note that this mailbox is only for support requests and only gets monitored during regular business hours.
Remote Assistance
If you are an existing client, please submit your support requests through our Client Login Portal. If this is an emergency that cannot wait until the next business day, we do offer after-hours support for existing clients. Many after-hours needs are simple or can be worked around until the next business day. If there is a situation regarding your network that is an emergency and cannot wait until the following business day, Capital Network Solutions, Inc. is here for you.
Need immediate network or server support?
Please call 916-366-6566, or fill out a Help Desk ticket.
In addition, we have strategically partnered with the industry's top vendors for computer networking and network security. Through our strategic alliances we can leverage vast amounts of knowledge, enabling us to quickly get to the root of all your network and server support needs.