Security Awareness Training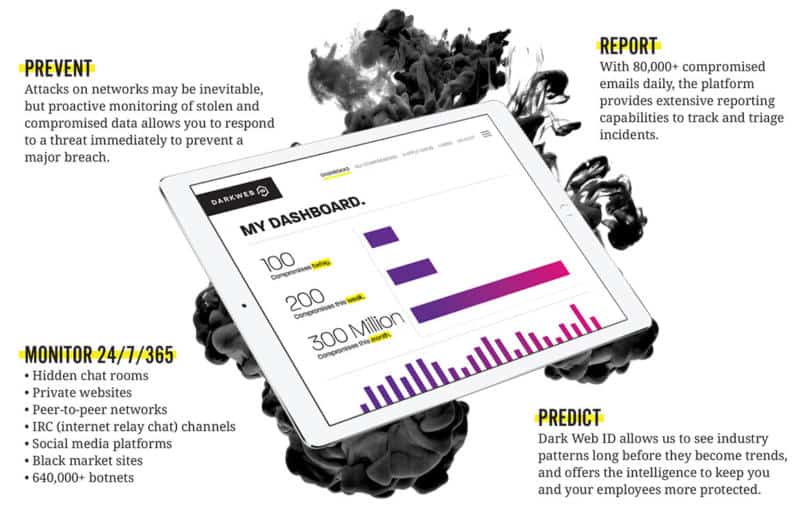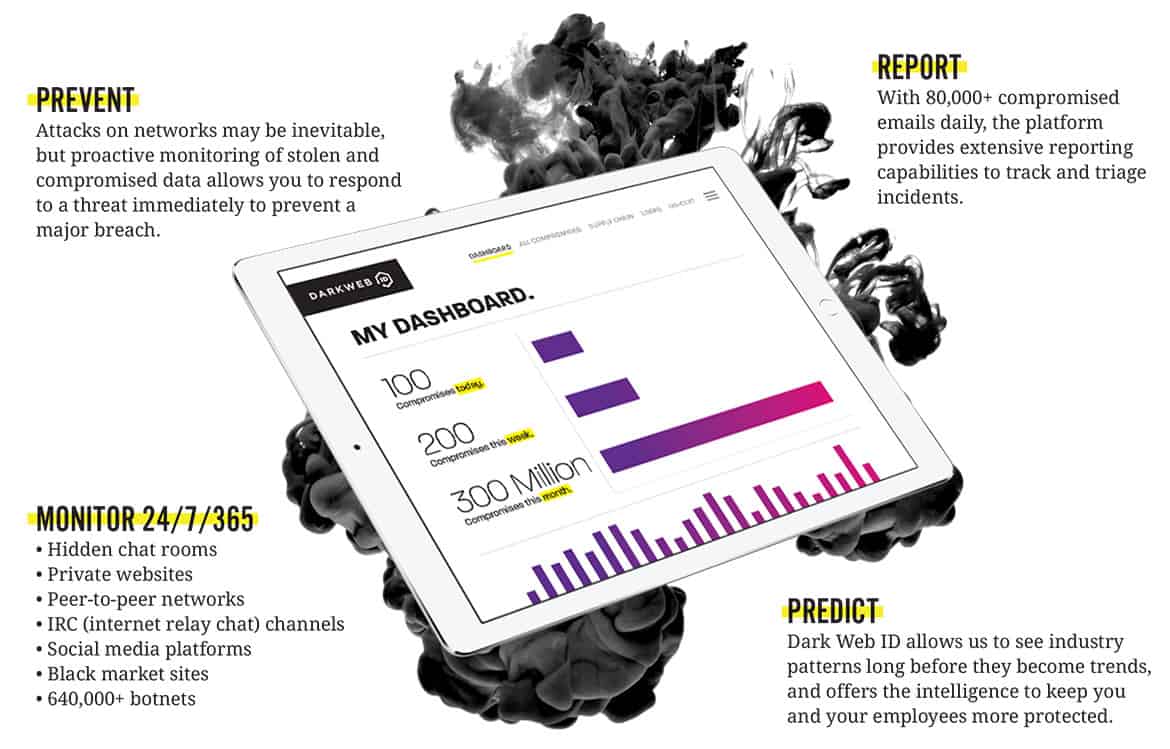 HOW DARK WEB ID™ PROTECTS YOUR BUSINESS
Connects to multiple dark web services, including Tor, I2P and Freenet, to search for compromised credentials.
Does not require you to connect to high-risk services directly.
Provides intelligent awareness of compromised credentials before breaches occur.
WHY DARK WEB SCANS ARE IMPORTANT
Compromised credentials get used to conduct further criminal activity.
Employees often use the same password for multiple services, exponentially increasing the potential damage from a compromised credential.
Limited visibility into dark web causes 75% of compromised credentials to get reported to victim by a third party, such as law enforcement.