By now you have probably heard about Microsoft Office 365. If you haven't, you've probably been too busy to notice, or your just not that interested. At last count Microsoft had over 16 million paid subscribers making Office 365 the most popular range of business productivity in the world! This is because the applications and services provided by Microsoft just keep getting better and better.
Do I really need Office 365? I still have my old Office 2010 or 2013.
The most common misconception regarding Office 365 is that's it's the same as previous versions. Let me assure you, it isn't! Office 365 is a range of subscription plans that Office desktop software applications and other productivity services that have been enabled for cloud usage; making it possible for you to get work done anywhere- from almost any device!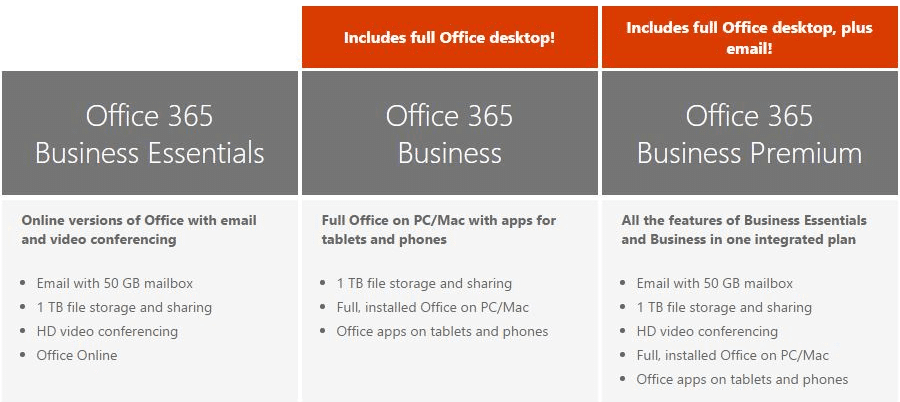 What is Office 365 all include?
Office 365 is constantly evolving with new business productivity applications regularly being added to its subscriptions. Office 365 currently has the following Apps in its portal:
The most commonly used applications are Mail, Calendar, People, Tasks and the on-line editions of Office 2013 Web Apps; Word, Excel, PowerPoint and OneNote. OneDrive and Sites offer the ability to save and share documents to the cloud and Newsfeed provides a running feed of file creations, updates, edits etc.
Some of the newest applications are Delve and Video:
Office 365 Delvehelps you discover information that is relevant to you from your organizations Office 365. You can view what people are working on with any changes to documents they've made, recent emails you've received with attachments and pin all this information to your own personal website board.
Office 365 is an intranet website portal where people in your organization can post and view videos.
The most recent Office 365 feature to be made available Office for Android. Microsoft now supports the use of mobile editions of Office on Windows, Apple and Android devices.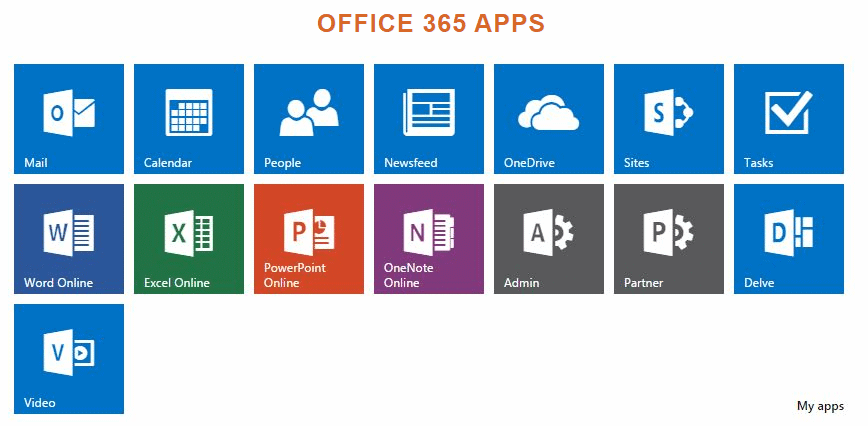 Microsoft Clutterwill be coming to Office 365 in June 2015, this is a popular feature that allows the automatic de-cluttering of an email inbox that apparently saves users an average of 82 minutes a day.
Office 365 success is due to its constant evolution of existing and new products as well as its unparalleled scalability, it's just as perfect a solution for a small start-up business with 1 or 2 members of staff as it is for mid-size (300+) and enterprise organizations.
If you're interested in Office 365's latest offerings or still confused about what it all means, contact our team of Microsoft certified engineers for more information at 916-366-6566. We also offer no obligation, free-quotes to see what it will take to get you started!