Are you looking for Outsourced IT Services for your Sacramento Area business? Capital Network Solutions brings over 30 Years of experience assisting Sacramento, CA small businesses with their technology.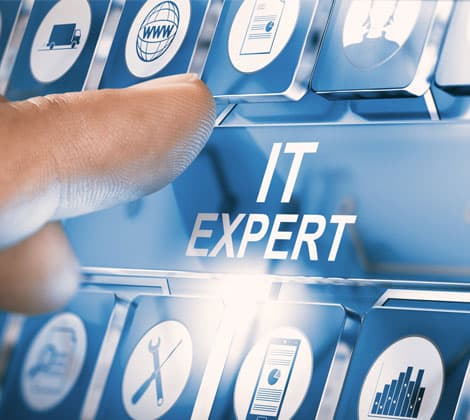 Professional Outsourced IT Services Serving the Sacramento Area.
Whether you are ready to transition to a cloud environment or extend the value of an existing IT investment, you need a trusted partner in technology. Capital Network Solutions offers project consultation, remote management and ongoing support for all your business IT needs. We also provide advanced security and productivity solutions with cloud-based services from SonicWall, Barracuda, Microdsoft Office 365 and Azure.
CNS is a Microsoft Cloud Solution Provider with over 30 years of experience serving Sacramento California businesses. Our biggest asset is our highly trained technical staff. Each technician has a specific role, allowing us to manage and support your IT with ultimate efficiency. As a Microsoft Cloud Solution Provider, we deploy cloud-based technologies to ensure that we match our clients' needs.
Phone Support

(916) 366-6566

Office Hours

Mon-Fri,  7 a.m. to 5 p.m.

Email Support

Help@cns-service.com

Remote Assistance
For immediate about our Sacramento Outsourced IT services or inquire about new services, contact us today: (916) 366-6566
We're a leader in communication and collaboration technologies. These capabilities include advanced network engineering, business analytics, reporting, and database services. Meanwhile, we've undertaken projects in strategic technology planning. However, we've learned that no one solution fits everyone. Therefore, we tailor our plans to fit the needs of your business. That's why our managed services clients get to consult with high-level technicians and upper management any time they want.
At CNS, the primary focus of our business is delivering technology solutions that make your business faster and smarter. We can always help a business use their computers and devices better. Our solutions let you concentrate on your business while we take care of your technology. Our hands-on network design strategies create a network environment that is stable and productive. Meanwhile, our technicians possess over 100 combined years of experience as computer consultants. We employ qualified IT specialists with knowledge in all forms of hardware support, networking, software development and more.
What you can expect from our Sacramento IT consulting services
120
SECONDS
Call Response Time
90%
TICKETS
Closed Within 24 Hours
98%
CLIENT
Positive Ticket Surveys
Request a Quote for
IT Consulting in Sacramento, CA
In our thirty-plus years in the industry, we have onboarded all types and sizes of businesses to our managed IT plans. Never worry about the health and security of your network again.