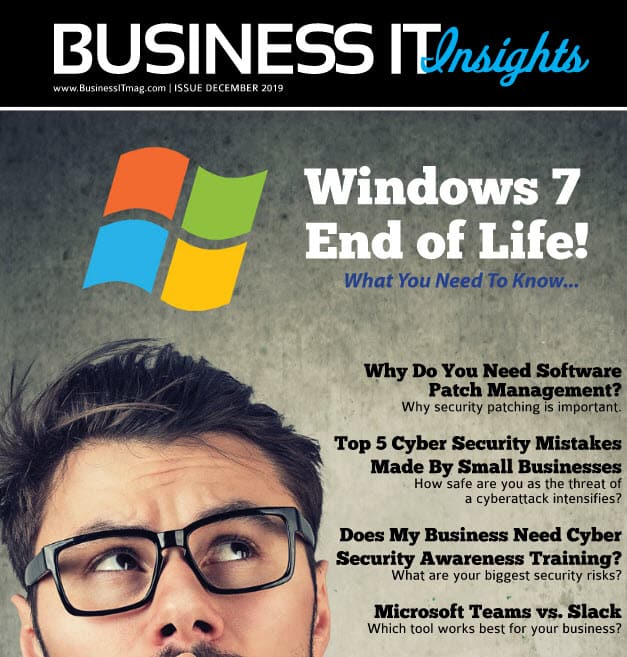 We wear a lot of different hats here at Capital Network Solutions (CNS). Most obviously, CNS serves as an IT support help desk and managed services provider to dozens of Sacramento area SMBs. Meanwhile, we're also a technology consulting firm, a website optimization company and a managed security services provider, among many other things.
As of this month, you can officially add "magazine publisher" to the overflowing CNS hat rack. In the first week of December, we will start mailing out the first issue of Business IT Insights, a Capital Network Solutions publication.  This 36-page glossy magazine offers stories about the technology issues affecting small businesses throughout the state of California.
Over the last 30 years, CNS supported the technology needs of hundreds of Northern California organizations.  Business IT Insights furthers the CNS mission to provide small businesses with the knowledge and support that they need to succeed.
What's in Issue #1?
Most of the content for Business IT Insights got adapted directly from the CNS blog.  Here are some of the articles that you can enjoy in Issue #1:
We plan to send Issue #1 to about 1,100 organizations and individuals in our Sacramento area market.  Our target readers include small business owners, office managers and IT workers.  If you would like to subscribe to future issues of the magazine, or to inquire about re-publishing Business IT Insights for your MSP and target market, send us an email at help@cns-service.com or call CNS at (916) 366-6566.
In the meantime, click the link below to check out the debut issue.  Let us know what you think, and also what you'd like to see us cover in Issue #2.