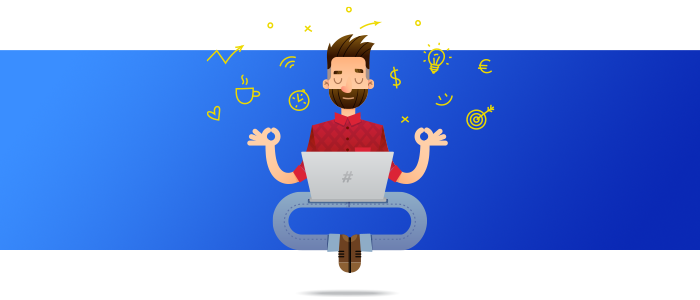 Transitioning from average to best-in-class with IT
Many small or mid-sized businesses don't focus much on IT as they should. For a lot of them, the focus is on customers, ensuring they have enough staff to meet their client needs, expanding their business and driving revenue by selling. IT comes into the picture initially when the business is being set up. Once they have their IT infrastructure up and running, it tends to take a backseat. The typical mid-sized or small business owner seems to prefer the firefighting approach to IT–meaning, they reach out to an IT service provider only when they have an IT problem.
Interestingly, this is the key difference between the average SMB and best-in-class SMBs. The best-in-class SMBs tend to adopt a more proactive approach towards IT. They either have an in-house IT team or sign-up with a Managed Services Provider to take care of their IT needs on a regular basis. In contrast to the average SMB, the best-in-class almost always has a Service Level Agreement (SLA) with a reputed MSP.
Businesses that have service contracts with MSPs have access to the latest technology. The IT industry is constantly evolving and managed service providers are well aware of the changes. They know it first when a new technology is gaining widespread adoption across various industry verticals and can advise their clients accordingly. On the other hand, the in-house IT team may be too busy handling the day-to-day IT requirements to be able to focus on new technology and the various ways in which it can be applied to benefit the business. This specialized focus of MSPs also makes them a great asset to have on board when implementing new technologies or deploying new IT projects within the business.
Having a dedicated MSP-partner to take care of all IT needs helps businesses give 100% to other areas that help the business grow. With IT issues off their shoulders, management can focus more on clients, brand and market expansion.
Ironclad Information Security Solutions
At Capital Network Solutions (CNS), we go beyond basic security measures like software updates and antivirus protection. By following the cyber security framework outlined by the National Institute of Standards and Technology (NIST), we offer enterprise-grade security that small businesses can afford.
Why Capital Network Solutions?
Capital Network Solutions, Inc. (CNS) is the leading IT services, support and security company in the Sacramento area.  CNS delivers network and cloud-based solutions tailored to fit the demands of your small to medium-sized business.