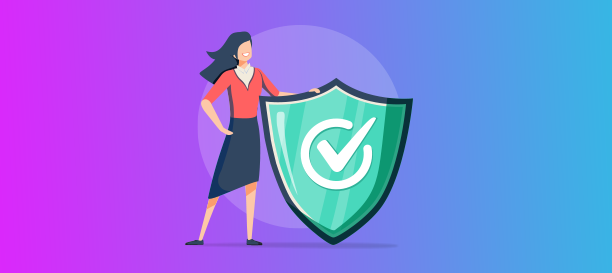 Why does your business need cyber insurance?
The WFH model makes businesses much more vulnerable and easy targets for cybercriminals. Some of the reasons include
A lot of people accessing their work data from home networks, which lacks high-level security
The inability of businesses to monitor the work-related IT activities of their staff and,
The use of personal devices by employees for work purposes
Businesses can overcome this challenge through a combination of tools and actions such as
Installing anti-malware software
Putting in firewalls to safeguard their work network
Having clear and effective IT policies in place when operations are remote
Providing staff with laptops or desktops to use for work purposes during the WFH phase
Training employees to identify cyber threats and steer clear of them
Educating employees on password hygiene and cybersecurity best practices
However, these measures are no guarantee that nothing will ever go wrong! When you lose data accidentally or, when your data is compromised or held ransom, your first thought would be to get access to your data and get your business back on its feet. Yes, you will want to call in for a trusted IT services provider to put your business back on track quickly. But, it is not that simple. If you don't have a service level agreement with an IT service provider, it may be difficult to find one instantly and also, challenging to find someone who you can trust with your situation. Even if you do find someone, chances are, they will charge you exorbitant rates by the hour.
Cyber insurance typically covers direct and indirect costs arising from cybersecurity incidents. One malicious attachment could bring the whole IT infrastructure crashing down. And, if there's a data breach where confidential information has been compromised, then you'd be looking at hefty compensation payouts. That is why you need cyber insurance. Cyber insurance is not something new, but it has never been so important as it is now.
Ironclad Information Security Solutions
At Capital Network Solutions (CNS), we go beyond basic security measures like software updates and antivirus protection. By following the cyber security framework outlined by the National Institute of Standards and Technology (NIST), we offer enterprise-grade security that small businesses can afford.
Capital Network Solutions, Inc. (CNS) is the leading IT services, support and security company in the Sacramento area.  CNS delivers network and cloud-based solutions tailored to fit the demands of your small to medium-sized business.  Contact us at 916-366-6566.