For the last thirty years, Capital Network Solutions provided managed IT services to businesses across the Sacramento area and Northern California.   Over that time, we evaluated, engineered, managed and deployed many different data backup services, from the tape-to-tape storage systems of yesteryear to the more complex cloud-based solutions of today.
Our thirty years of experience in the data backup and recovery sphere gives us insight into the many threats that modern businesses face.  Also, we performed extensive research to find the best data protection services on the market. If your small to medium-sized business wants to upgrade and enhance data protection capabilities, a managed data backup solution may be the best option.
What is a managed data backup solution?
Whether your business is based in Northern California or halfway across the world, a managed data backup service offers a hands-off, cost-effective, foolproof way to protect and recover your company data from common threats like:
cybercriminals
natural disasters
fire and theft
hardware failures
human error
Rather than dumping this exceptionally complicated disaster recovery task onto untrained in-house personnel, a managed data backup solution empowers an experienced specialist to protect both your physical and virtual servers. Data backup services not only store and protect your data, but they also handle the crucial recovery process.
However, as the disastrous data backup strategy example below will show, even the most successful corporations in the world tend to overlook data protection issues until it's too late.
Data loss and the dangers of human error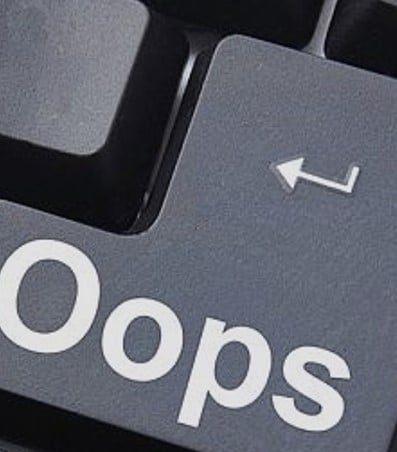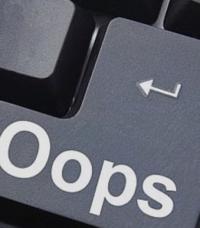 The $90 million Pixar animated feature Toy Story 2 became an instant classic when released to theaters in 1999. Beloved by audiences and critics alike, Toy Story 2 scored a perfect 100 on Rotten Tomatoes, got nominated for an Academy Award, and grossed nearly half a billion dollars worldwide.
What most people don't know is that one year before its scheduled release, the entire movie nearly got erased with a single keystroke.
While performing routine file clearance, someone accidentally kicked off a deletion of the Toy Story 2 root folder from Pixar's internal servers. As detailed by Pixar insiders, roughly 90 percent of the film was lost before the servers got shut down. Even worse, Pixar discovered that their data backup device had not been functioning correctly for months.
Luckily, the film's technical director had data backups loaded onto her home computer. Pixar recovered several man-decades worth of work on Toy Story 2, and an animated classic got saved rather than lost forever. But if catastrophic data loss resulting from backup mismanagement can nearly cripple a company the size of Pixar, imagine what it can do to your small or midsized business.
Why do I need a managed data backup solution for my small business?
As shown above, data protection is NOT a set-it-and-forget-it situation, and the job has only grown more complex in the last twenty years. The task of backing up, storing, protecting and recovering your business data is too important not to put in the hands of a highly trained and dedicated expert.
The waste of time and money associated with data loss and recovery can be devastating to your business. According to a 2018 study, 60 percent of small companies go belly-up within six months of a cyberattack. The overwhelming majority of cyberattacks target small and midsize businesses, yet a whopping 62 percent of small businesses have no cyber security plan in place.
A managed data backup solution offers you peace of mind and allows you to focus on your business instead of the difficult task of data storage and protection. At Capital Network Solutions, Inc., we monitor not only these local backups but also the offsite replication and data restoration. Towards that end, we exclusively partner with Barracuda Backup to cover all your data backup solution needs.
Why is Barracuda the best data backup option?
We conducted an extreme vetting process when deciding what data backup technology to use. While many of these services are good, we found that Barracuda was the best in their field for the following reasons
ONSITE AND CLOUD-BASED BACKUP
There are many data backup solutions on the market.  However, not all of them provide local backup hardware for a rapid recovery of large amounts of data. Whether you need to recover a single file or an entire server, Barracuda restores your data in a lightning-fast manner. Even if the onsite backup device gets damaged or corrupted, all your data remains accessible via the Barracuda Cloud.
AN ALL-IN-ONE SOLUTION
Unlike most managed data backup solutions, Barracuda owns all five pieces of the data backup process:
backup software
backup hardware
operating system
data replication software
offsite storage at multiple data centers
This head-to-tail solution allows for an extremely efficient and cost-effective data protection solution with no gaps in coverage.
TRANSPARENCY
The Barracuda Cloud Control dashboard provides exceptional line-of-sight into the entire data backup process. We manage and monitor everything through a single pane of glass, so nothing falls through the cracks.
EFFICIENCY
After the initial data load, only the unique data seen by the agent gets compressed and sent to the appliance for processing. This lack of duplication dramatically reduces network traffic and significantly increases backup speed.
EXPERTISE
Our data backup experts are all officially Barracuda Backup certified, making us authorities in the maintenance and troubleshooting of the product.
SUPPORT
Capital Network Solutions, Inc. not only manages the Barracuda Backup but also provides support coverage 24 hours a day, seven days a week, 365 days a year.
PROTECTION
Data gets backed up multiple times per day to the on-premise Barracuda Backup Server, giving you many recovery points. Then all the data gets transmitted from the on-premise Barracuda Backup Servers to various offsite data centers.  Therefore, you get distinct copies stored in three different locations.
RETENTION
With the Barracuda Backup solution, you have many recovery points and long-term preservation of 7 years for archiving and compliance. Here is the standard timeline that Capital Network Solutions, Inc. configures:
Data Retention Timeline:
Keep All Revisions: 1 day
Keep Daily Revisions: 3 days
Weekly Revisions: 2 weeks
Monthly Revisions: 12 months
Yearly Revisions: 7 years
INSTANT REPLACEMENT
In the unlikely event that your onsite appliance has a physical failure, Barracuda will overnight a new one fully loaded with backup data pulled from the cloud.
What Barracuda Backup solutions do we provide and manage?
On-premises Backup
The Barracuda Backup appliance is a cloud-connected black box installed on your local network.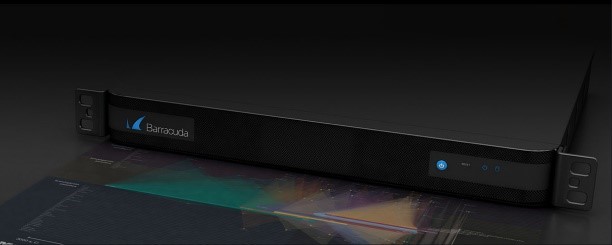 This appliance takes and holds a local copy of your data, while also replicating the data to the Barracuda Cloud. Barracuda keeps seven data centers worldwide for fast replication and disaster recovery. Data replicated to Barracuda's cloud gets stored twice on separate hardware for redundancy.
We install the box, maintain it if anything goes wrong, and replace the box if your business outgrows it.
In addition to the onsite technology, Barracuda also offers cloud-based backup, so anything backed up to your physical appliance gets replicated to the Barracuda Cloud. Even if an earthquake levels your building, you still have a secondary backup of your data on the cloud.
This full local restore capability protects your data and minimizes downtime. Meanwhile, we resolve any failed backups and ensure that you get one full backup per day.
Cloud-to-Cloud Backup
Microsoft does a great job of continually keeping their Office 365 Cloud systems up and running with a great deal of redundancy. But did you know that they don't back up and keep data that you happen to delete? In other words, if you empty the deleted items in Outlook or the recycle bin in SharePoint, your data will be permanently removed from their cloud.

However, if your business already migrated to Microsoft Office 365, we can still manage and protect all your emails and documents, as well as recover anything lost or corrupted with Barracuda Cloud to Cloud Backup.
Rather than using a physical appliance, this service talks directly to the Microsoft cloud, allowing you to store, protect and recover data on:
Exchange
SharePoint
One Drive
Teams
What data protection services do we provide through Barracuda?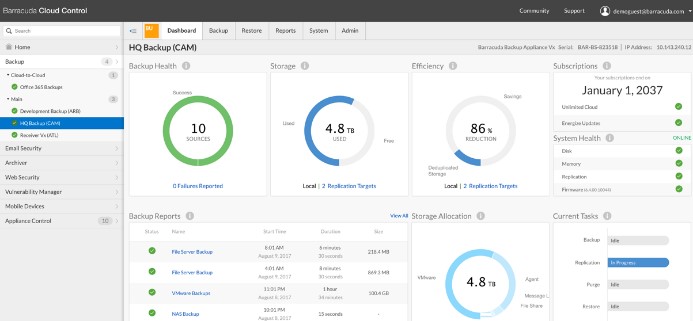 Onsite and cloud-based backup
Retention and offsite vaulting
Recovery and restoration of flat files, folders, and drives
Virtual machine and host restorations
Full monitoring, reporting, and support
Instant hardware replacement
Creation of a custom backup schedule
Alert monitoring and remediation
What is the first step towards complete data backup protection?
Call Capital Network Solutions, Inc. at (916) 366-6566 to discuss your data backup needs. We provide monthly pricing and multiple storage plans to fit your company's needs.