Sacramento Network Security Success Story: CSEA
The Company
When Leslie Cain tells people that she works at the California Society of Enrolled Agents (CSEA), she usually gets the same question in return.
What is an Enrolled Agent?
Enrolled Agents (EAs) are tax experts authorized to represent taxpayers before the IRS. "They are federally licensed by the Treasury Department," says Cain, the Executive Vice President at CSEA headquarters in Sacramento. "They have to undergo rigorous testing to prove that they understand all the ramifications of the tax code."
CSEA is a nonprofit organization that serves over 2,000 tax practitioners in 19 Chapters across the state of California. In operation since 1976, CSEA follows a mission to "empower, engage and advocate for EAs." Each year, the various CSEA Chapters host hundreds of education programs for tax professionals.
The Situation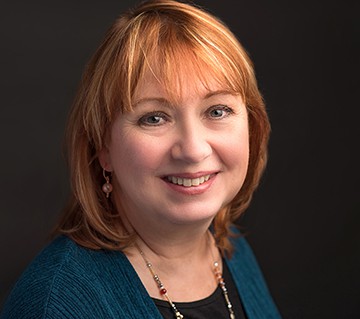 Cain started at CSEA five years ago as Financial Controller, eventually becoming chief of staff for the eight-person administrative team.
"I am the primary liaison for the Board of Directors and the overall governance of the organization," Cain says. "There's a lot of administrative organization that goes into it."
In addition to those duties, Cain also functions as the Chief Information Officer for CSEA. When she first came aboard, she found little in the way of integrated data. "We were honestly late to the game in terms of how much of the digital world we adopted," Cain says. "Forty years ago, it was all about getting together once a month at a dinner meeting."
The Solution: CSEA-Worthy Network Security
Before Cain joined CSEA, the organization employed an in-house IT manager. "They determined that was not a good utilization of resources," Cain says. "We spent a lot of money to pay a person to work here full-time when we didn't really need a full-time IT person."
Cain's predecessor at CSEA initially contracted with one of our Sacramento managed service provider competitors, but they couldn't do the job. "I know that she wasn't happy with them," Cain says. "That's when she went out and did an RFP process, and she selected CNS."
For less than the price of paying a full-time employee, Cain and CSEA added the support of a fully staffed IT help desk.
"I don't need a full-time person, but when I need services, I need the best," she says.  "We've been with CNS for more than five years.  They know our systems, our people, and they take good care of us."
The Support
At Capital Network Solutions, we do more than strengthen your network security.  We make your job easier by remotely monitoring your system for problems, even after business hours.
"I know I'm going to be alerted if something goes down on the weekend," Cain says.  "I can pick up the phone and call, and I know that it's going to get handled."
Before working with CNS, the CA Society of Enrolled Agents kept its entire membership database on an internal server.  "It would give me nightmares thinking about it," Cain says.  "What if we have a critical registration deadline coming up, and our power goes out?"
Cain didn't want the database hosted in the cloud of the CSEA software provider.  "They will push updates out to you at their convenience, and you might end up being an unwilling beta test environment."  Instead, Cain reached out to CNS.  "You gave us a competitive price, but more important than that, it's just the familiarity.  I trust you guys."
The Result
With CNS, Cain gained more than a technology partner. She gained peace of mind. Cain knows that she can call our all-hours help desk with an immediate issue. At the same time, she can also strategize for the future with top-tier technicians and upper management.
"One of the things that I do is pick up the phone and call the virtual CIO and tell them what we're thinking about doing," she says.
Right now, CNS is strategizing with Cain to prepare for the Windows 7 End-of-Life deadline in Jan. 2020. "They're not talking down to me, but they're not using words that you don't understand. Like any good consultant with a wealth of technical knowledge, they know how to distill that to their clients in a way their clients can understand."
Our virtual CIO will flag impending issues well before they happen, and we always provide any available options. This proactive approach to network security gives organizations like CSEA time to plan, prepare and budget for the future.
"We're in a world now where your IT is mission-critical," Cain says. "You need a partner that you trust that has your back and delivers good service."