Horror stories of malicious cyberattacks and mass data breaches at large, international corporations like Equifax, Sony and Home Depot have dominated headlines in recent years, but small and medium-sized organizations are even more vulnerable to data loss.
Consider the story of Lake Champlain Chocolates, a family-owned confectioner in Burlington, Vermont.  In late 2017, the company fell victim to a data breach that exposed the names, addresses, emails and credit card information of nearly 100 customers.  The hackers gained access to the confectioner's system when the company neglected to install a software update.  Lake Champlain Chocolates survived the breach, but a 2018 study found that 60 percent of small businesses close shop within six months of a cyberattack.
With limited time and resources to combat cyberattacks, small and medium-sized businesses are prime targets for cybercriminals.  A Vipre survey of IT managers at companies with 50-1,500 employees found that cyberattacks hit SMBs at a rate of more than one per day.  Meanwhile, a 2018 survey conducted by CDW and IDG Research revealed that only 30 percent of IT leaders at SMBs believe they can successfully thwart a cyberattack on their organization.
Costs of Data Breaches
The average costs related to phishing, online attacks and malware attacks are also higher for small businesses.  A 2017 study by Bank of America called "Small Business Payments Spotlight" reported that 31 percent of small businesses spent more than $50,000 to resolve a customer data breach.  Another study by the Better Business Bureau discovered that 53 percent of small businesses would be unprofitable within one month if they lost access to key data.
Despite these sobering statistics, a Symantec survey showed that only 23 percent of SMBs back up their data every day.  In addition, 75 percent of small businesses do not carry any cyber insurance, and only 38 percent upgrade their security software on a regular basis.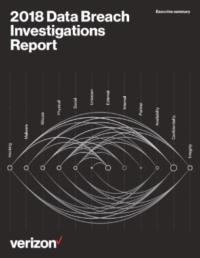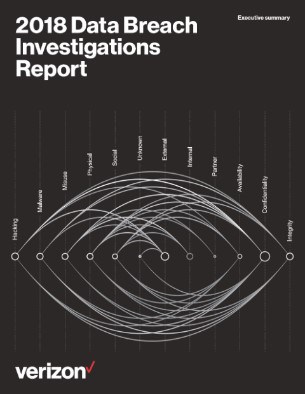 Small businesses in Northern California and across the world have become easy marks for the modern hacker.  Most small businesses store sensitive personal and financial information on their systems, but they generally don't have the same level of IT security and support as large businesses.  A 2018 report by Verizon found that 58 percent of cyberattacks target small businesses, yet a whopping 62 percent of small businesses do not have a comprehensive cyber security plan in place.
Data Backups
The task of backing up, storing, protecting and recovering your business data is too important to leave in the hands of in-house amateurs.  That's why more and more small and medium-sized businesses are outsourcing their IT management to highly trained and dedicated experts.  At Capital Network Solutions, we have over 30 years of experience safeguarding the data of small businesses in the Sacramento metropolitan area providing managed IT services to secure and protect your data.
Through our partnership with Barracuda Backup we provide the Best Data Backup Service for Your Small Business. We not only monitor your local data backups every day.  We also oversee the offsite replication on physical servers and in the cloud.  If a breach occurs, we take care of the data restoration, ensuring that your business stays afloat through troubled waters.  Call us at (916) 366-6566 to set up an appointment with our experts to discuss your data backup protection needs.