Cybercriminals keep developing increasingly advanced methods of breaching your business network and hijacking your data.  Meanwhile, the field of cybersecurity awareness training keeps expanding in response.  The top companies in the security awareness training field combine interactive training modules, simulated phishing attacks, real-time reporting, and frequent follow-ups.  All this training helps transform your employees into human firewalls.
Standard security measures like spam filters and antivirus software remain indispensable in the fight against hackers.  However, they aren't enough on their own anymore.  Today, a single inattentive and untrained employee could allow cybercriminals into your system.
A managed security awareness training program can sharply reduce your vulnerability to phishing attacks and other forms of social engineering.  Listed below are some of the top U.S.-based vendors in the rapidly expanding field of cybersecurity awareness training.  Although not comprehensive, this list should give you an idea of the various security training companies in the market.
TOP SECURITY AWARENESS TRAINING COMPANIES
ID Agent
Dublin-based Kaseya, a leading provider of IT infrastructure management solutions, recently purchased ID Agent.  Headquartered in Bowie, Maryland, ID Agent offers a security awareness training product called BullPhish ID.  It not only provides simulated phishing attacks and educational campaigns, but it also monitors the Dark Web for stolen credentials.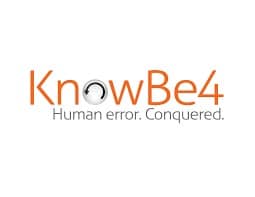 KnowBe4
Celebrity hacker Kevin Mitnick serves as the Chief Hacking Officer for this company, which specializes in security awareness training.  The company's slogan: "Human Error.  Conquered."  Meanwhile, their corporate office is in Clearwater, FL.


Webroot
Security awareness statistics provided by Webroot, a company that first started in 1997, show that programs that combine phishing attack simulations with interactive training sessions are more than twice as effective as programs that offer phishing simulations alone.  Meanwhile, Webroot's corporate office is in Broomfield, CO.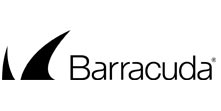 Barracuda Networks
Founded in 2003 and headquartered in Northern California, Barracuda is a long-time leader in the data backup protection field. However, the company only entered the security awareness training sphere after acquiring PhishLine in 2018.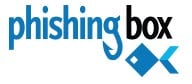 Phishing Box
Launched in 2005 as a social engineering testing tool for an audit and consulting firm, PhishingBox merged with eLink Design in 2016. This merge kicked off a period of rapid expansion for the company. Meanwhile, their corporate office is in Lexington, KY.

Proofpoint
In 2018, this long-running enterprise security company acquired Wombat Security, a Pittsburgh-based outfit specializing in phishing attack solutions. Proofpoint serves as the sole data provider for Stanford University. Meanwhile, the Proofpoint corporate office is located in Sunnyvale, CA.

Ataata
High-level members of the American military, law enforcement and intelligence communities developed the security training program at Ataata. However, it was acquired by Mimecast in July 2018. Meanwhile,  Ataata's corporate office sits in Bethesda, MD.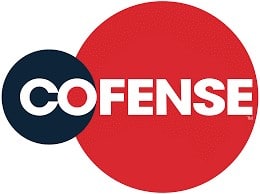 Cofense
On the market since 2008, Cofense's PhishMe product is employed by 2,000 small and medium-sized enterprises. Meanwhile, the Cofense corporate office sits in Leesburg, VA.
Curricula
CEO Nick Santora used to be the security advisor at NERC (North American Electric Reliability Corporation). Of course, NERC is the organization that protects the power grid in North America.  He founded Curricula in 2015, while the corporate office is in Atlanta, GA.

PhishLabs
This Charleston, SC-based company began operating in 2008.  PhishLabs offers a training program that involves microlearning and phishing simulations.  The simulations get "based on real-world threats that are likely to land in inboxes."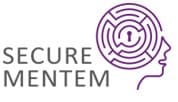 Secure Mentem
This company trains its staff in "human elicitation as a science." In addition to simulated phishing attacks, they also offer espionage simulations developed using former Special Forces operatives and ex-members of the Intelligence community. Meanwhile, their corporate office is located in Annapolis, MD.

InfoSec Institute
Founded in 1998, InfoSec has trained over 160,000 individuals in over 100 different IT-related courses.  The InfoSec IQ  training tool grades users on 22 "measurable security behaviors." Meanwhile, InfoSec's corporate office is in Madison, WI.
For more information on security solutions for your business, call Capital Network Solutions at (916) 366-6566.